Aug 16, 2018
2,027
1,711
320
Welcome to the next-gen analysis/speculation and rumors thread. Next-generation chatter is exciting but can also be very confusing. I've decided to put all the gossip, and info regarding next-gen consoles into this one thread. That way we can thoroughly discuss and analyze every sort of information that is being fed to us, and continue to talk about these exciting times in a orderly manner. Thanks!
Previous threads:
PS5
RuthenicCookie who broke news of Sony not going to E3 says PS5 is a Monster (Details inside)
15-11-18
Supposed PS5 specs from random Beyond3D member (Silly but this is also how the 1st Wii U specs was leaked)
11-02-19
Rumor: PS5 To Introduce Playstation Plus Premium In 2020, Exclusive Betas And Private Servers.
08-04-19
[WIRED] Exclusive with Mark Cerny, PS5 specs detailed
16-04-19
Rumor: PS5 devkits ~ 13 TFLOPS
30-04-19
Sony: "Ultra-High-Speed" SSD Will Make Loading Screens "A Thing of the Past"
19-05-19
Next Box
Rumor: Next-Gen Xbox console may feature an internal physics engine
14-03-19
Next Xbox is 'More Advanced' Than the PS5 according to Insiders.
19-04-19
Pricing the Xbox Anaconda and Lockhart
30-04-19
Inside Microsoft's Plans For The Next Xbox
10-05-19
AMD
AMD CEO Lisa Su describes key gaming partnerships with Sony, Microsoft: We're helping them with their 'secret sauce'.
14-09-18
AMD's next-gen PlayStation/Xbox chip moves closer to final version
13-04-19
AMD's Lisa Su confirms next-gen PlayStation to have Zen 2 and Navi
16-04-19
About the Arcturus meme...
19-04-19
AMD board leak hints at next-gen 'Navi' graphics tech
28-04-19
AMD Boss Teases chip to power PS5's "Secret Special Sauce"?
02-05-19
Latest Speculation from "known sources" points to Navi(GPU in next-gen consoles) having issues.
04-05-19
Devs/3rd Party
Interpoint Dev On Next-Gen Specs: Number of TFLOPS Not Worth Pursuing
.
03-04-19
Next-gen could make it easier for AI programmers to create more complex games.
18-04-19
EA prepares technology for next-gen consoles.
10-05-19
Scarlet/Anaconda (Snek), Arcturus rumor
CPU: 8 Core Ryzen at 3.3 GHz with 1GB of L4 cache (probably from main memory)
GPU: 11.468 TF (64CUs at 1400 MHz)
Ram: 22GB (probably GDDR6) on a 352 bit bus
PS5 pastebin rumor
CPU 7nm Ryzen 8 core 16 threads
GPU 7nm Navi ~14TF, powerful and power efficient, much better bandwidth overall.
24GB GDDR6 + 4GB DDR4 for OS (32GB dev kits)
2TB HDD some sort of nand flash
DualShock 5: some sort of camera inside for VR, more analog precision for fps games,something similar to steam analog trackpad
499$ (100$ loss per console at a beginning)
PS5 official info:
Backwards compatible with PS4 games(improvement in, at least, loading speeds)
SSD "faster than any current solution on PC gaming"
7nm 8 core AMD Zen 2 CPU
7nm AMD Radeon Navi GPU
Ray tracing supported
Up to 8K output supported
Not coming in 2019
"Appealing" price for "what you get" with the console
AdoredTV Updated Navi Cards chart
Teraflops Peak Performance Lookup Table (Note: GCN limit is 64 CUs)
GDDR6 Bandwidth and size combinations
8th generation consoles silicon size
Code:
                  Die Size     Process    Transistors    Release Date
Wii U               146          40       0.8 Billion        2012
PlayStation 4 F     348          28       4~5 Billion        2013
PlayStation 4 S     208          16       4~5 Billion        2016
PlayStation 4 P     232          16       5.7 Billion        2016
Xbox One F          363          28       5.0 Billion        2013
Xbox One S          240          16       5.0 Billion        2016
Xbox One X          359          16       7.0 Billion        2017
About software based RT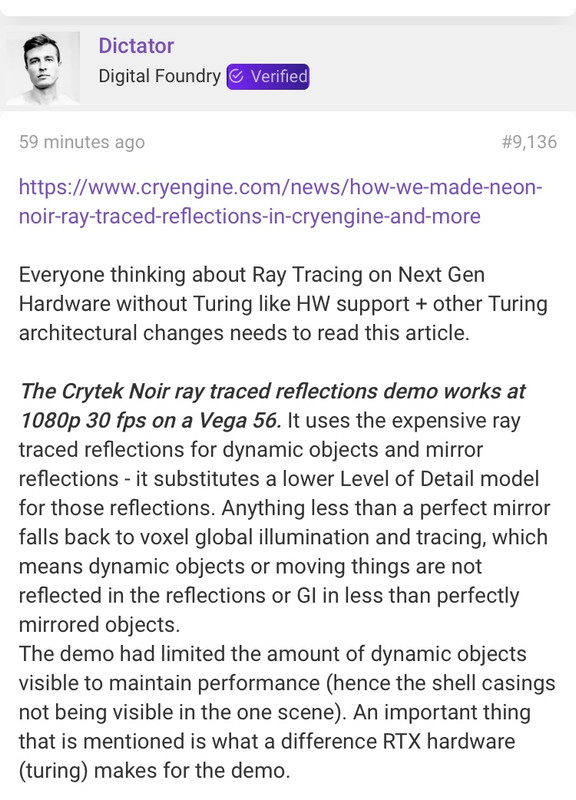 Things to look out for when searching for PS5 leaks
Last edited: